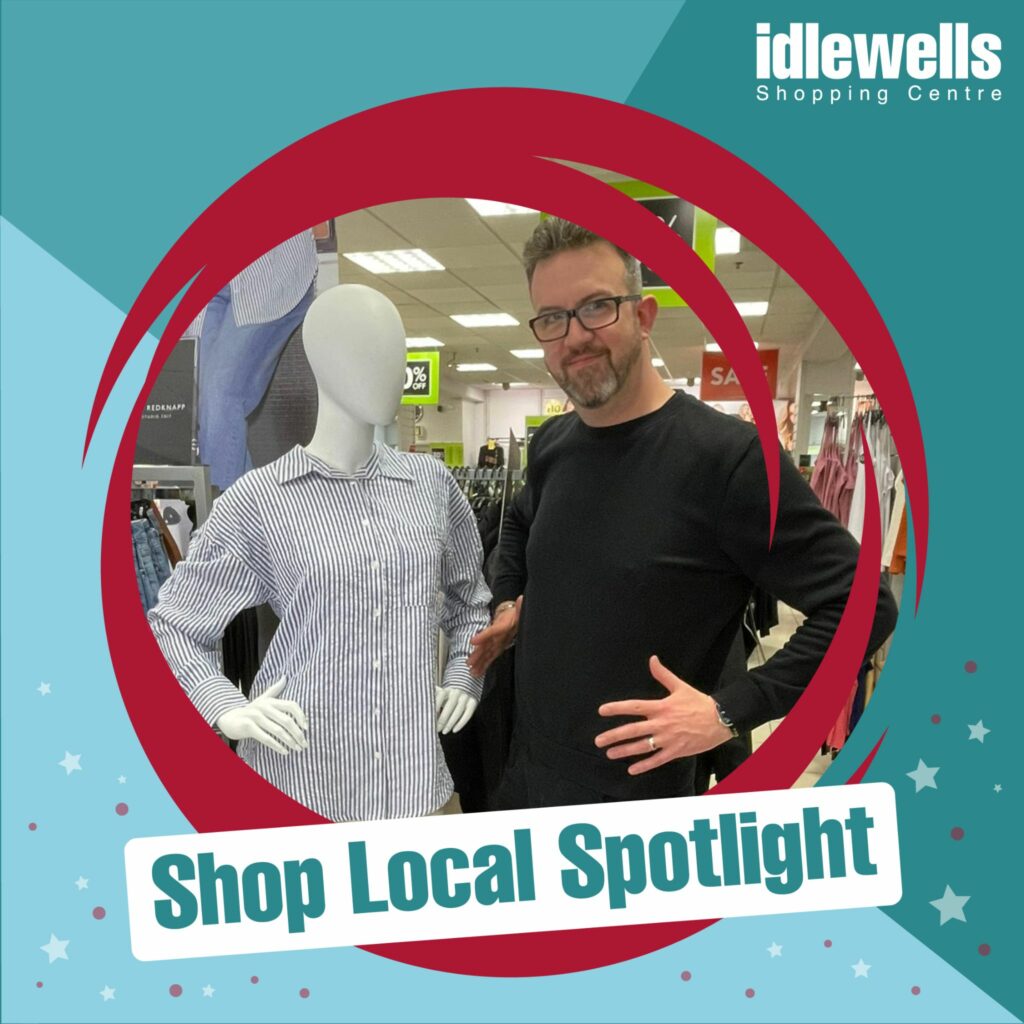 Meet Adam!
What is your role at Peacocks?
I am the Manager at Peacocks Idlewells
How long have you worked at Peacocks Idlewells?
Since December 2022. I was in furniture wholesale previous to here which was an office based role. I missed seeing people!
What items are your shoppers loving at the moment?
Our window lines always sell well. This is the Louise Redknapp collection at the moment, but it always changes. Lots of people are already looking for holiday clothes which is surprising!
What do you like most about being in Idlewells Shopping Centre?
The community feel! Everyone knows each other, which is nice. On the high street people walk past but inside the centre you stop and speak to eachother.
Tell us something we might not know about Peacocks Idlewells?
We are convinced the mannequins come to life at the end of the day! So much so, that we have named them. Martin and Marty, Eddie and Ed, Sophie and Sarah are part of the team!