Welcome to Ashfield District Council's recently refurbished Indoor Market, here in Idlewells Shopping Centre.
An extremely popular feature of Idlewells, the Indoor Market offers a wide range of quality stalls, including a choice of two butchers, a bakery, a fish stall, cobbler, café, card shop and fruit and veg stall.
The recent refurbishment has given the market a much-needed makeover, making it as fresh and appealing as the produce it contains! Come and explore when you come to Sutton-in-Ashfield, there's a lot more here than you'll have bargained for!
For more information on the market, visit the Council's website.
Opening times:
Monday to Thursday: 9am – 5pm
Friday & Saturday: 8.30am – 5pm
Sunday: closed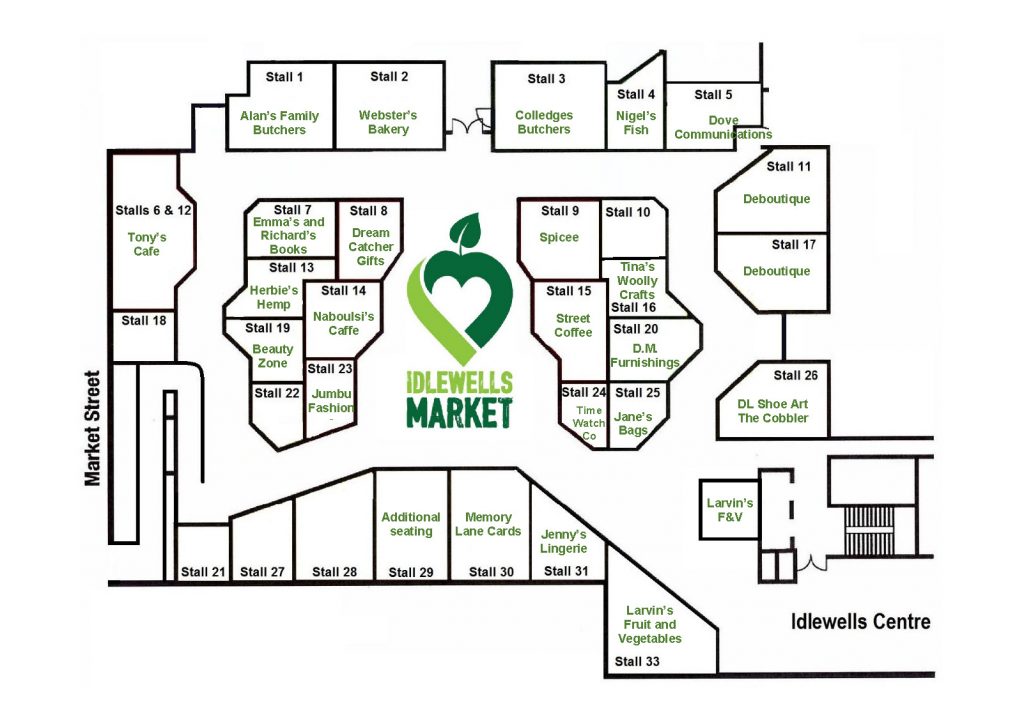 If you are interested in leasing a stall at Idlewells' Indoor market, find more details here.