We have achieved the Park Mark® Safer Parking Award and Disabled Parking Accreditation!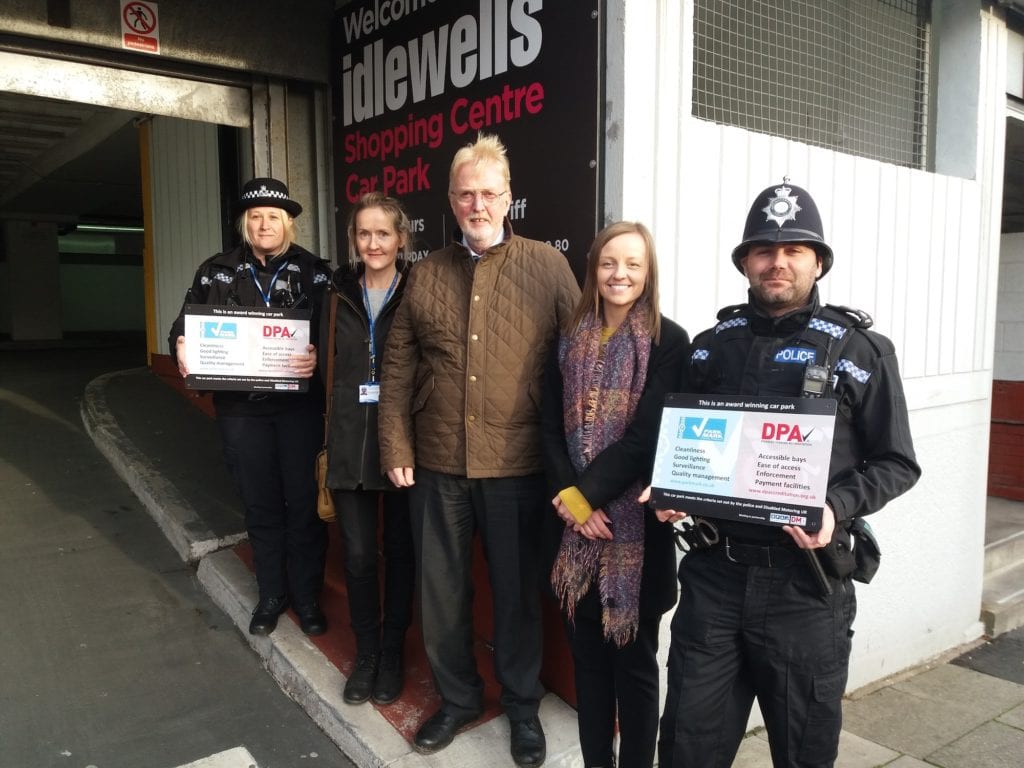 These accreditations are awarded to the parking facilities that meet and exceed the requirements of a risk assessment conducted by both the Police and the British Parking Association. The Safer Parking Scheme is an initiative of the Police Crime Prevention Initiatives, aimed at reducing crime and the fear of crime in parking areas.

Chloe O'Donnell, Idlewells Centre Manager, is delighted with our award win and hopes that it will put our customers at ease when parking their car at the shopping centre.

"We are delighted to have been awarded the Park Mark® Safer Parking Award and Disabled Parking Accreditation again. We always strive to provide a safe and clean environment both within the centre and for shoppers to park their cars,"

She continues, "It is a real testament to our Security and Housekeeping teams who work hard to ensure standards are maintained and that our customers always feel safe.''

All parking facilities with the Park Mark award can use signage featuring the distinctive Park Mark tick, so that drivers know exactly where to go for safer parking. Early adopters of the scheme saw vehicle-related crime drop dramatically by over 80% – showing that the initiative really does make a difference.

Designing Out Crime Officer, Boguslawa Motylska, believes that Idlewells is a great example of a facility that prioritises the safety of its customers. "We are really pleased with both the facility and the results. Idlewells Shopping Centre car park is a well-designed facility that presents high standards of maintenance and great management practice. The award is a well-deserved recognition of on-going commitment to keeping people safe."

Peter Gravells, British Parking Association Area Manager, who also conducted the assessment, was delighted with our facility throughout the assessment and believes the award is well-deserved. "I am delighted that the car park has achieved the awards as it means that Idlewells Shopping Centre is continuing to deliver a safer environment for those using the facilities,"

"It is a fantastic achievement and a testament to the effective management and high parking standards being maintained."

Personal safety and location have been cited as joint priorities when choosing where to park. There are currently 5000 car parks with the Park Mark award throughout the UK which can be found at www.parkmark.co.uk.