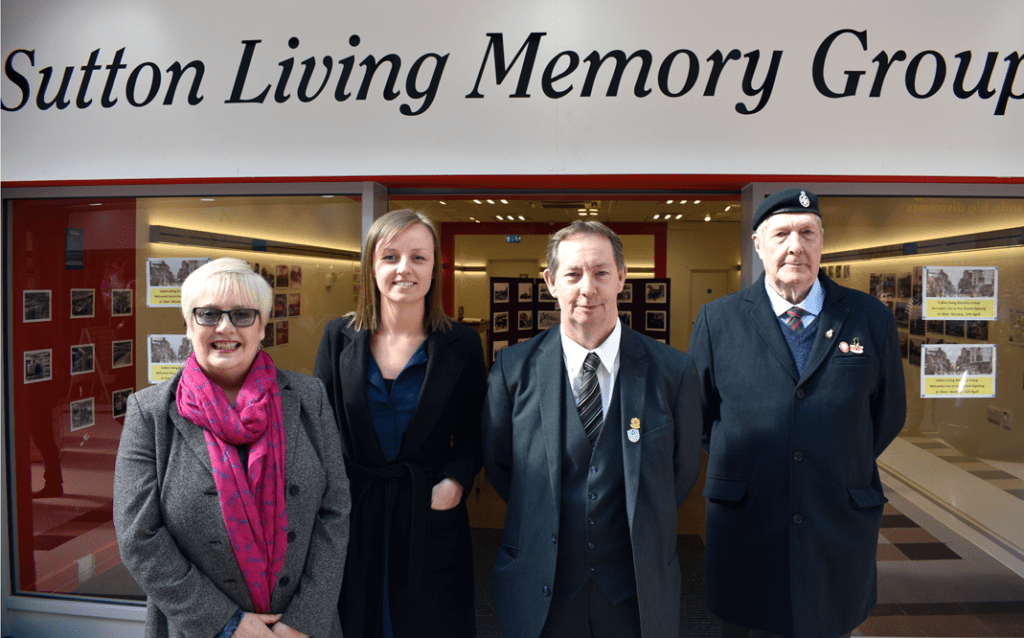 After over 40 years community working, Sutton Living Memory Group has now opened its very own gallery and meeting place for anyone with an interest in Sutton-in-Ashfield and its heritage – inside Idlewells Shopping Centre.
Idlewells has loaned an empty shop unit to the group, supported by Discover Ashfield and Ashfield District Council, to enable photographs and artefacts of anything relating to the town, to go on display for all to enjoy.
The group started in the mid 1980's, holding regular meetings and exhibitions, and working on heritage projects across Ashfield – projects such as the Annesley Old Church Project and Mill Waters at Kings Mill Reservoir.
Local historian and current Chair of the Sutton Living Memory Group, Darron Ellis, had been looking for premises to display the group's collection for a number of years, and after a conversation with Idlewells' Manager, Chloe O'Donnell, his vision would soon become a reality.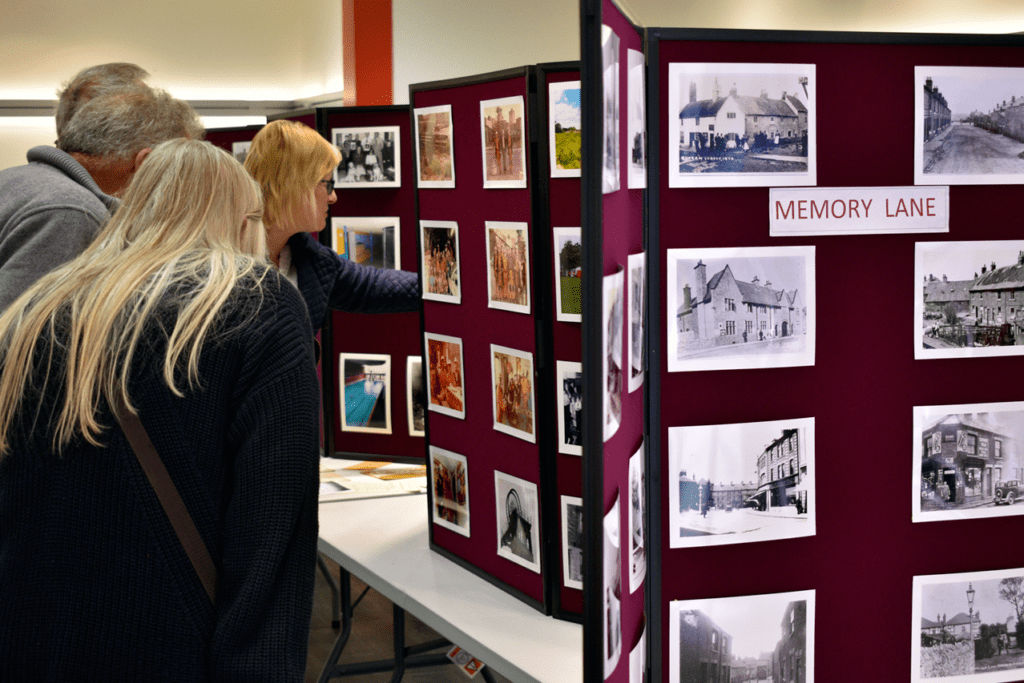 "We came up with the idea of an empty shop unit together during a conversation about local heritage just a few weeks ago." Smiled Chloe. "We both wanted somewhere for local people to gather and reminisce, Darron and the group is well known for all of his good work around Sutton's heritage, so we decided to take the project on together."
Volunteer Darron, and the rest of the group, have filled the donated shop-space with an impressive gallery of images of days gone by, and it has already proved a big hit with locals.
"We're thrilled at having the new heritage gallery in the Centre," continued Chloe. "We will house it, shared between vacant units, for as long as we have one available and hope that it continues to be enjoyed and contributed to by as many local people as possible."
The Sutton Living Memory Group is inviting anyone with an interest in the town's heritage to call in to its new gallery in Idlewells – or get in contact and share memories via its Facebook Page.
The gallery is open, staffed, from 9am-4pm Monday to Saturday and open to view on Sundays from 10am-4pm. It is currently looking for volunteers to help keep the gallery open and staffed for as many hours as possible and provide artefact donations or loans too.
Pictured top of page: Sutton Living Memory Group Gallery – open for business! Debs Murray (Treasurer), Chloe O'Donnell (Idlewells Centre Manager), Darron Ellis and Roy Harrison.