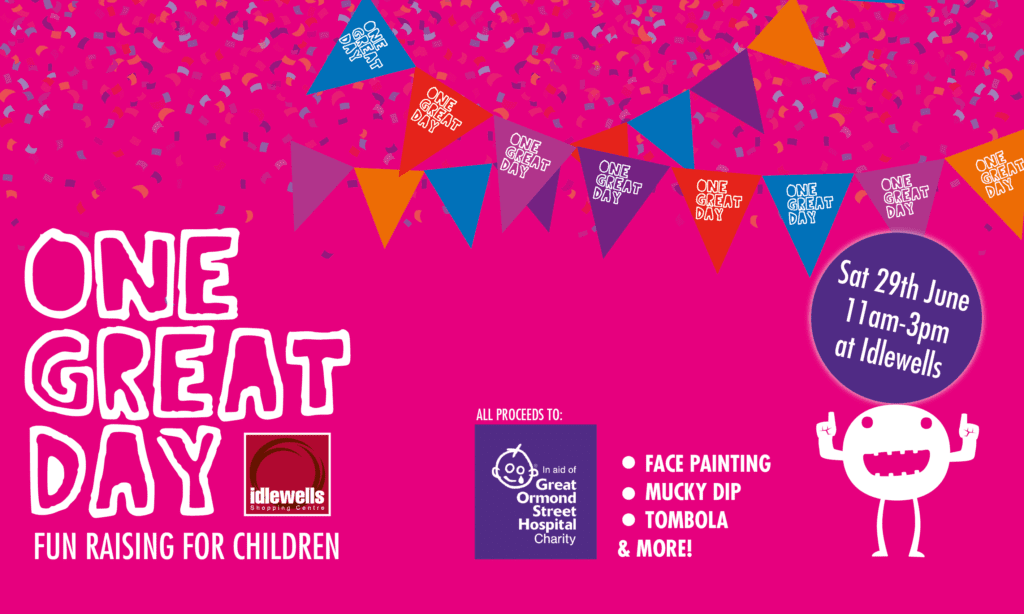 The national shopping centre's annual One Great Day fundraiser for Great Ormond Street is once again taking place in Idlewells Shopping Centre – this year with a distinct flavour of the great British summer fete!

The weather might not be quite up to scratch this year, but the fun and games certainly will be as the shopping centre staff provide a selection of traditional summer-fete style activities – all for donations to the One Great Day 2019.

From 11am – 3pm on Saturday 29th June there will be a face painter, a Tombola and a 'Mucky Dip' and more – all for donations to the day's cause.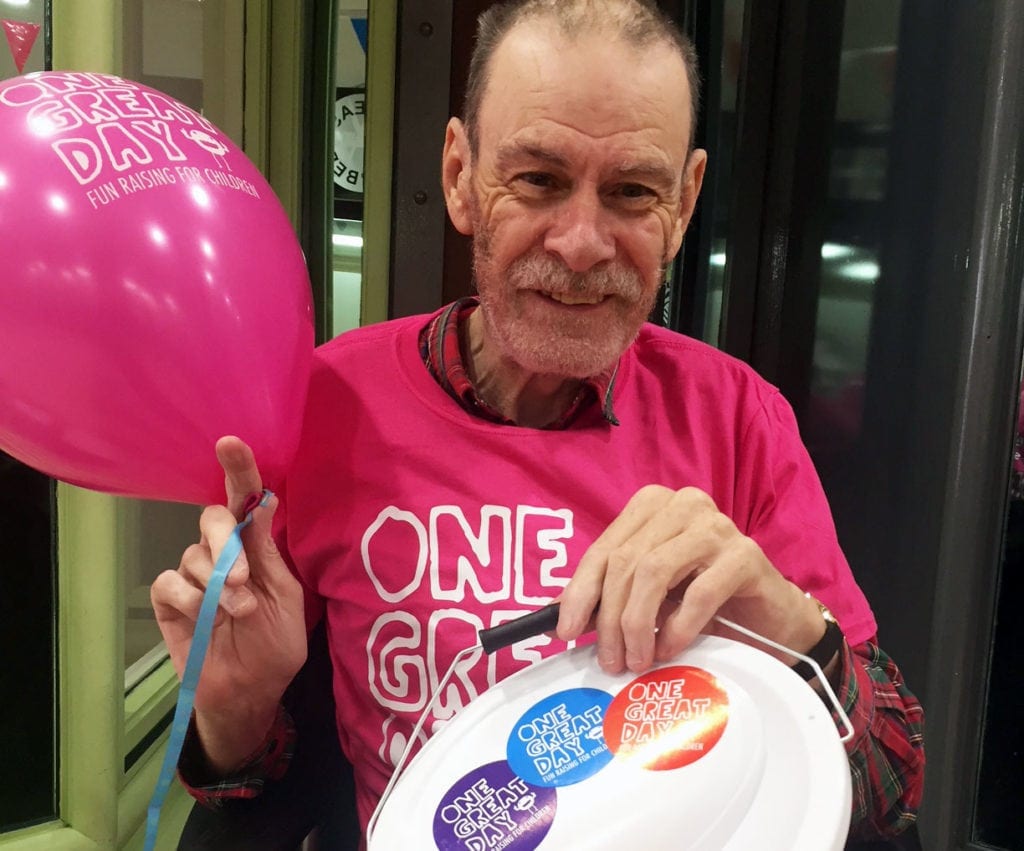 Super-fundraiser, Alan has been supporting One Great Day on a full-time basis, since June 2018.

Super-fundraiser, Alan Hupton, will also be there on the day, hoping to add to his staggering fundraising total to date – following his pledge made at last year's event to 'support the One Great Day charity on behalf of Idlewells Shopping Centre and its customers'.
Read about Alan's VIP trip to Great Ormond Street – Here.