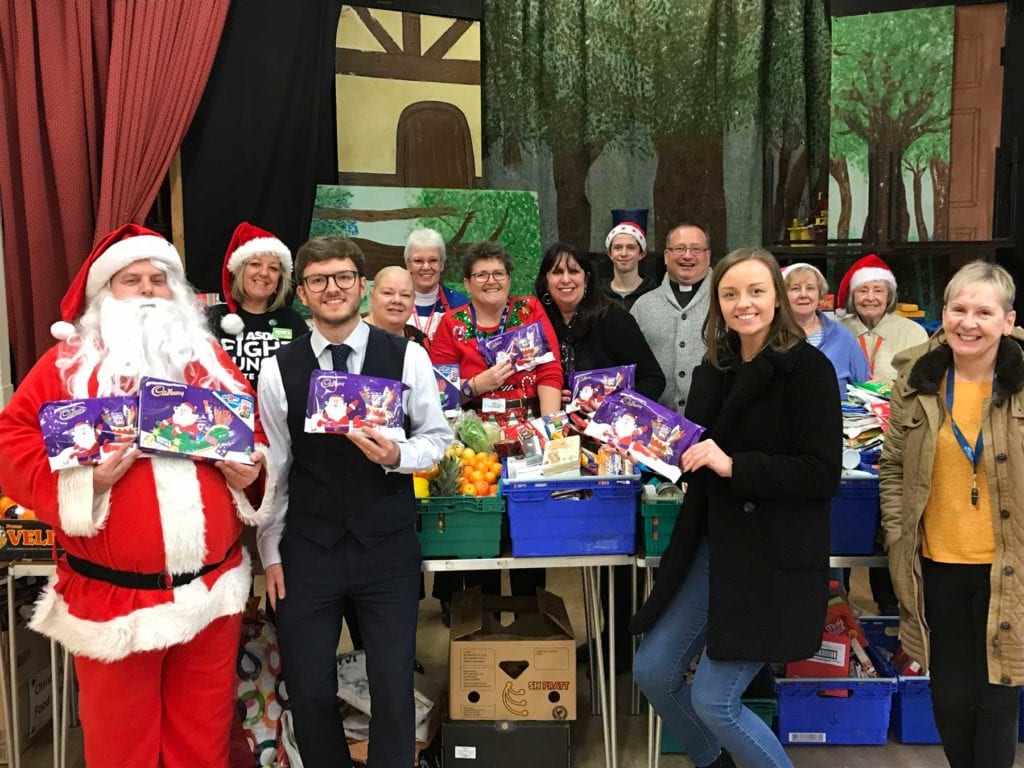 We've teamed up with Specsavers to collect 31 chocolate selection boxes from customers and team members for Mary's Foodbank @ Sutton.

Idlewells and Specsavers have been appealing for donations throughout December. Chocolate treats will be handed out to families who are struggling this festive season.

The local community is at the heart of what we do and we always try to do something extra for those in need, especially at this time of year and we, along with Specsavers are thrilled to be able to make this donation to the wonderful Mary's Foodbank.

Working closely with Specsavers for this great cause also means we maintain close relationships with our retailers which for us, is very important.

Specsavers store director, Nigel Davidson, says: 'We've been supporting the team at Mary's Foodbank for at least five years now, and the work they do is so important for people in our community.

'It's not just vital food and supplies, they're also available for advice and friendship which can really mean a lot.

'The Christmas collection is a way to bring something a bit special to Christmas for families who are going through a tough time. A huge thank you to the team at Mary's for their wonderful work, and to our customers and staff for their donations and support.'

Mary's Foodbank operates from the Magdalene Centre on Church Avenue each Friday. It provides hot meals as well as food parcels and other essentials for those in need.'